Snorkel Adaptor Instructions
How to install your Narwall snorkel adaptor attachments
The Narwall Snorkel Adaptor is no longer for sale.
Read on to learn how to transform your Narwall PPE Mask into a fantastic full-face snorkel mask, like this: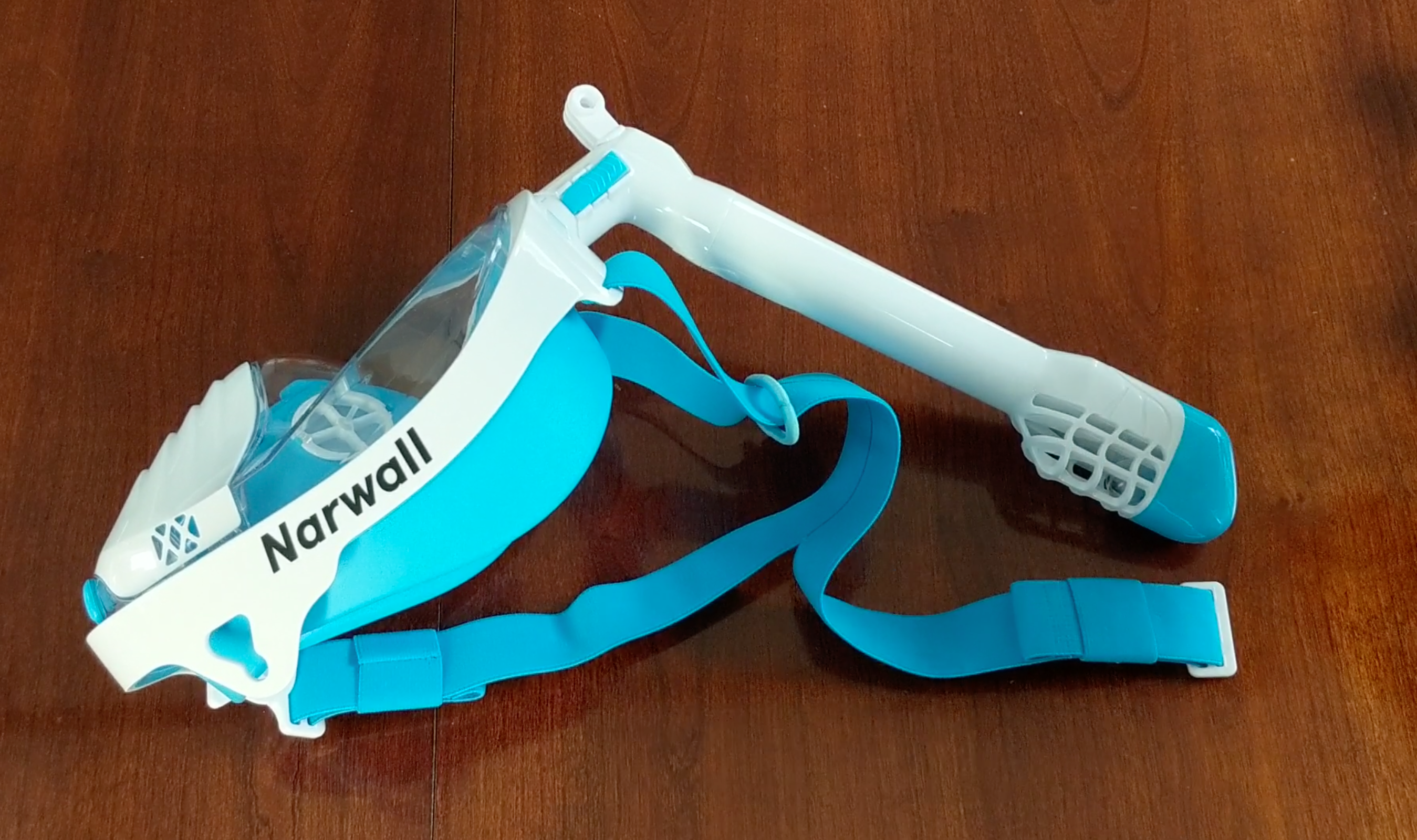 Remove the PPE mouth cover
Place a key, flathead screwdriver, or similar object in the two semicircle openings at the jawline, and pop off the mouth cover.
Place the snorkel valve
Take the silicone valve and place it on the circular opening in front of the mouth of the mask.
Snap on snorkel mouth cover
Take the snorkel mouth cover, and place it on the mask. Press the edges firmly down until they snap on, showing a flush connection along the edge of the mask.
Replace the air intake tube
Pull off the PPE air intake tube, and push on the snorkel air intake tube.